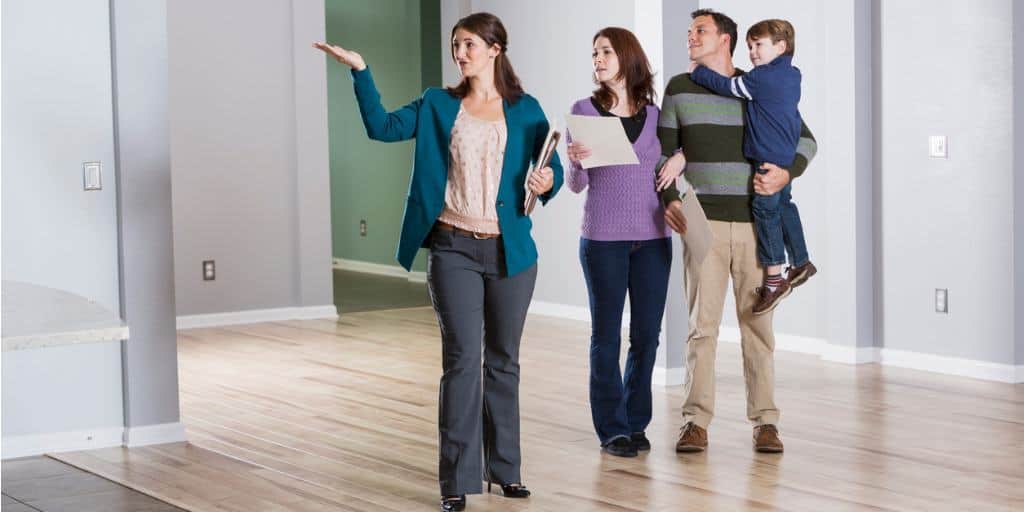 Starting a new job is an exciting process. You want to dive in and learn everything you can to be the best in your company. Real estate offers the same excitement to beginners — you want to impress clients, gain leads and sell houses. What skills should you prioritize as you begin your career, and which best practices will help you obtain clients? 
You may wonder how to decode the keys to real estate with so many new things on your plate, but don't be intimidated. Learning how to be an excellent agent is straightforward. Pay attention to how others navigate the field, market yourself and build personal connections with buyers. Here are 10 aspects of real estate to consider as you step into your new duties.
#1: Listing Photos
Hire a professional photographer to take listing photos. These pictures are the first things people see. The typical client doesn't want to encounter low-quality, outdated images. Unprofessional photos affect their perception of your business and the home, which costs you leads. Though it's tempting to take pictures on your device — smartphone cameras are becoming undeniably sharp — use a professional camera or hire a professional.
#2: Soft Skills
If your soft skills could use improvement, start working those muscles now. Real estate is akin to customer service in how much you'll interact with clients. You'll need to know how to communicate, listen, provide suggestions and decipher the information people provide. After all, you're selling someone a home — likely the biggest purchase of their life. The art of real estate lies in enticing them without sounding greedy or manipulative.
#3: Mentors
Take on a mentor when you start your career. Shadowing someone else and learning from their transactions helps you determine how yours should go. Educate yourself on the essential terms and basic knowledge of home-selling. Ask your mentor what steps they take to find success with clients, including time management and marketing strategies. Their experience offers a world of help whenever you're in a jam.
#4: Home Inspections
Attend every home inspection when performing a transaction. Many agents mistakenly skip this part, but your job here is to negotiate for the client. What the inspector finds on the property will affect the closing terms, whether the damage is significant or small. Put these damages into perspective, so buyers know what's normal for a home and what's not. Wear and tear on the roof is reasonable, but puddles of water and corroded pipes aren't — this signals major issues with the plumbing.
#5: Contracts
Real estate contracts contain a ton of jargon you may not recognize. It's OK not to know everything right away, but avoid leaving your clients with more questions than answers. Educate yourself on the specifics of typical real estate contracts and what they include — timelines, financial terms, inspection details and more. Your buyers should trust putting their home-owning futures in your hands.
#6: Open Houses
Open houses attract leads and give you a chance to show your real estate knowledge. Scout for home sellers by advertising your services and surveying homes. Once you have a place secured, spread the word, and prepare the abode for incoming visitors. Experiment with methods such as virtual staging, live streaming and Instagram Story promotion to get more people in the door. 
FREE Guide: Download our helpful guide on start-up and first-year costs for real estate agents.
#7: Focused Marketing
Be wise about how you execute marketing. Advertise on multiple platforms for maximum engagement, but don't overwhelm yourself with a bunch of unfamiliar techniques. Thoroughly study each medium and learn how it works — plus how you can make it successful — before tackling the next one. Rushed and ineffective advertising methods won't land you many leads. Nail it the first time around to avoid wasting time on continuously rehauling your marketing campaign.
#8: Prequalifying clients
Prequalify your clients before showing them homes. Doing this will save you time and energy if they reveal they aren't ready to buy or sell. You'll spin in circles from not knowing the client's financial situation or what amenities they want in the homes you display. The lender usually handles the prequalifying process, but ask your buyers questions to get a feel for what they expect and can afford.
#9: Niche Sectors
Many agents claim to know everything about the industry and offer to tackle all selling and buying needs. This diversity works for some, but consider targeting a niche market. Niche markets reduce the competition in a saturated industry, and they allow you to hone your skills in one area rather than dabble in several. These markets focus on distinct buyer demographics or geographical regions. Some examples of specific sectors include resorts, luxury homes and condos.
#10: Networking
Networking as a real estate professional is of the utmost importance. You'll work with many different people while selling homes, including investors, vendors and inspectors. Keep their information, because you don't know when you could need someone to provide sage realty advice. Most agents gain buyers from referrals, which demonstrates the importance of establishing rapport with colleagues. Contact buyers after their purchases to check how they've settled in — they'll appreciate your consideration.
Learn the Ropes of Real Estate
You'll soon impress clients by sharpening your skills and excelling in your training</continuing-education/span>. A great agent always takes opportunities to listen and learn, no matter how experienced they are. A willingness to lead and assist shows your clients how dedicated you are to the field.
About the Author: Kacey Bradley is the blogger behind The Drifter Collective, an eclectic lifestyle blog that expresses various forms of style through the influence of culture and the world around us. Along with writing for her blog, she has written for sites like U.S. News, Hotel Online, SevenRooms, Point 2 Home and more! Follow Kacey on Twitter and subscribe to her blog to keep up with her travels and inspiring posts!
Want to contribute to our real estate blog? Apply here to reach millions of readers across multiple brands and platforms.