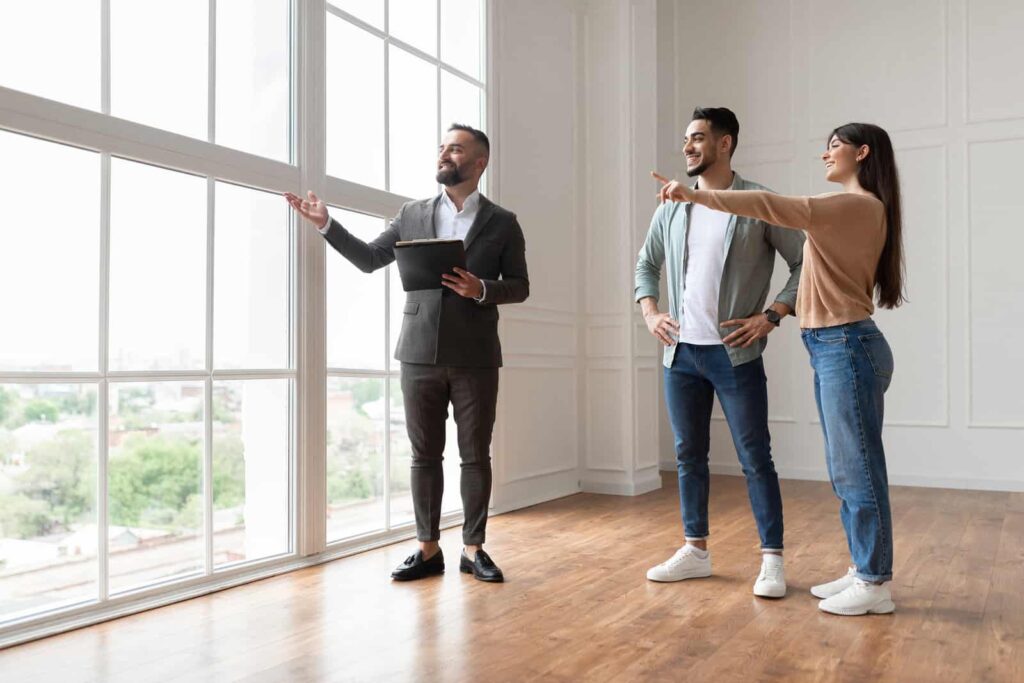 Just what do real estate agents do all day? Before you can understand the various roles that real estate agents play each day, you must first remove the word "typical" from your vocabulary. There is no typical day in real estate. Whether you're showing property and quickly have to duck away to move a kitty litter box out of sight, or negotiating a contract with international buyers via Skype, or helping first-time buyers learn more about ways to increase their FICO scores—every day brings new challenges, new tasks, and new people.
There are, however, fairly standard activities that come together to create a real estate agent's daily schedule. To help answer the question, "What do real estate agents do all day?," we've organized these standard daily activities by the roles that accompany them.
The sole proprietor
Real estate agents, although working under the guidance of a broker, are almost always sole proprietors. They're really running their own small business. Many of the daily tasks for real estate agents are the same as for most small business owners: performing administrative tasks like making copies, filing documents, keeping up with expenses and receipts for tax purposes, and handling phone calls and emails.
The marketer
Not only are real estate agents selling themselves on a daily basis, but they're also selling their clients' properties. As such, much of the day may be consumed with marketing activities. This could mean scheduling an open house, taking listing photos, writing a listing description, posting the property to the MLS, making flyers and postcards, and reaching out to local press.
On the other hand, agents are also marketing themselves and building their personal brand. This can mean updating social media, blogging, attending a local networking event, and other activities.
FREE DOWNLOAD: 10 Roles Real Estate Agents Play Every Day
The knowledgeable agent
To stay licensed and keep abreast of changes and trends in the marketplace, agents must take their role as "the knowledgeable agent" seriously. Doing so requires taking real estate continuing education classes, researching local market trends, viewing available properties to stay abreast of availability, attending lunches and meetings at their local board office, professional development courses, and more.
While agents are not likely attending real estate classes on a daily basis, education plays a huge role in the weekly and monthly real estate agent calendar.
The buyer's agent
Agents who work with buyers have a list of specific buyer-related tasks that are tacked onto any daily or weekly calendar. The list includes helping buyers find the right mortgage lenders, researching and emailing properties that meet the client's requirements, showing properties, negotiating contracts, attending home inspections and appraisals, and more.
Working with buyers is perhaps one of the most exciting roles that agents get to play, yet it is filled with responsibility.
The seller's agent
Working with sellers has its own set of duties and responsibilities. These include marketing and advertising the property, setting up vendors for repairs, staging and photographs, coordinating showings, creating and printing brochures and postcards, negotiating offers, attending inspections and appraisals, and the list goes on.
Like working with buyers, being a seller's agent comes with a list of duties that can change from day to day. The main priority is to ensure that the home is marketed in its best light and sold for the best value.
The lead generator
To be successful, agents also have to fill their pipeline with up-and-coming buyers and sellers. This includes many of the marketing tasks mentioned earlier, but also includes a wealth of lead generation tasks. Examples include building an online presence, managing lead response and follow-up, maintaining a CRM system, planning and budgeting for marketing, and making an orchestrated effort to get your name out there.
So, what do real estate agents do all day? To put it simply, they play many different roles from day to day. An agent must learn to balance various tasks while serving as an all-in-one sole proprietor, marketer, knowledgeable agent, buyer's rep, seller's rep, and lead generator. Fitting all of these real estate agent duties into a day—or a week—can be overwhelming. When it comes down to it, a real estate agent's day is about organization, prioritization, and some serious to-do lists.