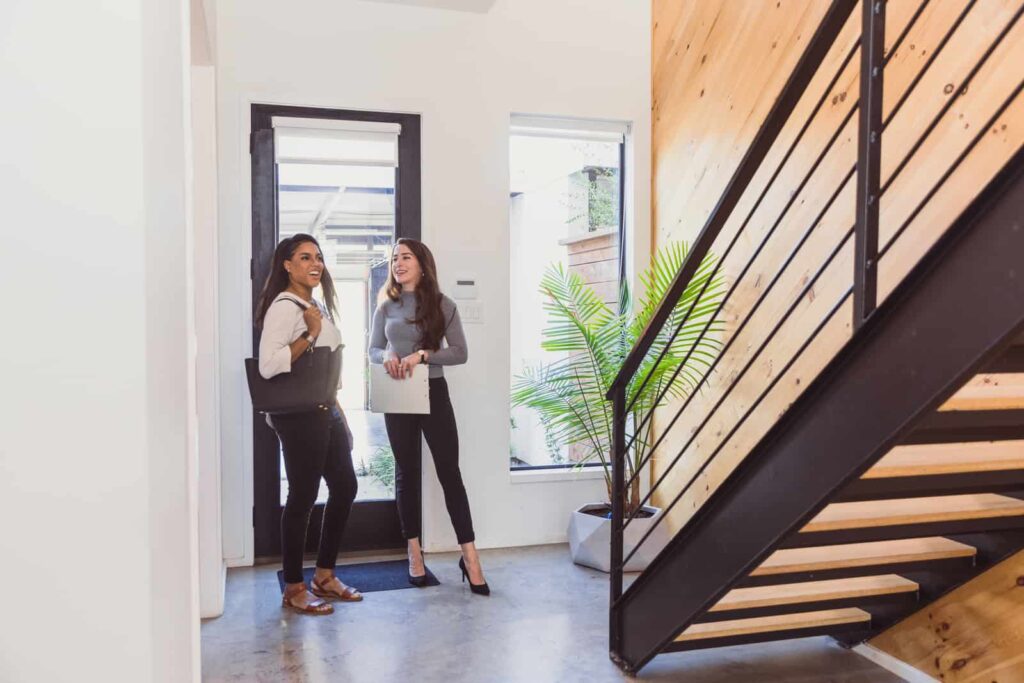 Before you can become a real estate agent, you need to understand the real estate licensing process. Depending on the pre-licensing program you choose and your dedication to your studies, the process of obtaining your real estate license could take weeks or months.
The requirements for real estate licensing vary widely from state to state. Some states require a certain level of education, and/or a certain number of credit hours in real estate coursework before you can take your licensing exam.
Eligibility requirements
There is no national standard real estate licensing checklist. Each state sets its own requirements. You may face residency restrictions, requirements for pre-licensing coursework, and a lot of paperwork. You may have to complete various training programs, go through a background check, be fingerprinted, and show proof of employment with a sponsor or managing broker/brokerage.
Other eligibility requirements that differ from state to state include:
Education requirements
Hours of coursework minimums
On-the-job training requirements
Exam pass rates
Proof of employment with a sponsor or managing broker/brokerage
Errors and omissions insurance
Pre-licensing education
All states require some type of real estate pre-licensing education. Once you complete your coursework, you will have to pass a state-administered exam in order to continue. Some states require you to have a certain number of hours of on-the-job training in addition to your pre-licensing coursework.
Students who take exam preparation courses are more likely to pass the final state licensing exam on their first try. Consider test prep products like those from Colibri Real Estate, which allow you to practice real-life test questions from your state's exam, give you pointers on how to conquer the math section, and more.
Be sure to choose a real estate licensing school that is accredited in your state. You'll need a copy of your certificate of completion or your transcripts in order to complete your license application. You'll also want to ensure that the school provides the types of classes that best suit your learning style. Do you want an online course or an in-classroom experience? Do they have a quick study program, or will you be studying for months?
The real estate license exam
In most cases, a third party—not your real estate licensing school—will administer your licensing exam. Your local real estate board should be able to direct you to the appropriate testing center. It's important that you confirm that the testing center you're using has been approved to administer the test. You will need to pass both the national and state portions of the exam, which can be taken together in some states, in order to get your license.
The application process
Only after you have met all requirements and passed your real estate license exam can you apply for a real estate license. You will need to know the application deadline in your particular state, and whether or not you will need to show proof of errors and omissions (E&O) insurance before you apply.
Cost of the real estate licensing process
The total cost of earning your real estate license, again, will vary depending on your state's requirements.
You may have to pay for:
Pre-licensing coursework
License application fees
State licensing exam fees
Background check fees
Fingerprinting fees