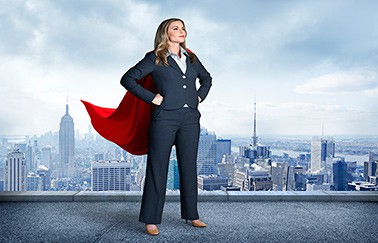 When it comes to real estate, women are joining the industry in full force. In fact, according to the 2021 Member Profile for the National Association of Realtors, 65 percent of REALTORS are women and more and more these professionals are on the look for a female-friendly real estate brokerage to grow their career.
Females may dominate the real estate industry, but they still don't occupy as many executive-level positions as men, according to the Urban Land Institute's 2015 survey of women in leadership. Talented women are not advancing in real estate at the same rate as their male counterparts.
If you are a woman who is starting to explore a real estate career, it's important to do your research to find a female-friendly real estate brokerage that supports the growth of women. Below we outline several questions to ask the real estate brokerage when you are interviewing.
Ask these questions to find a female-friendly real estate brokerage
How does your brokerage think about diversity when making high-profile assignments?
What coaching opportunities and resources do you provide for both male and female agents?
Do you provide flexible hours and family leave for men and women, so both genders have a better work-life balance?
Do you prioritize mentoring and executive sponsorship of women?
What are some recent examples of ways you've invested in training that is relevant to female real estate professionals?
How do you recognize success on challenging work assignments?
How do you create a network that strengthens relationships and encourages a more inclusive workplace?
What female real estate professionals do you admire?
Urban Land Institute also offers these recommended actions for real estate companies to help advance women in the industry.
Find more tips on finding a real estate brokerage in this article: What to Know Before You Select a Real Estate Brokerage Firm.